Remember my prediction last week about a bullish breakout if a triple bottom formed in Brent oil? Well it happened exactly as predicted.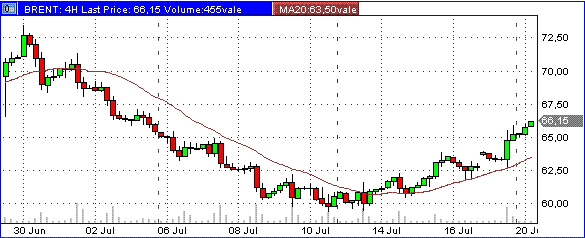 Brent crude oil 4H chart
Also the same pattern have formed in Gold and Silver. So now all of them are in a rush upwards. Look here at the small charts.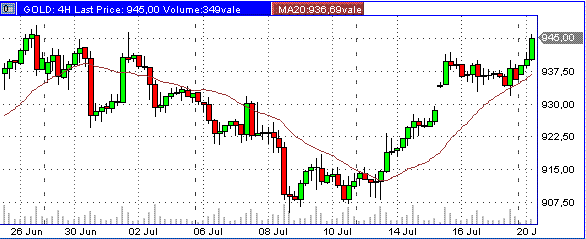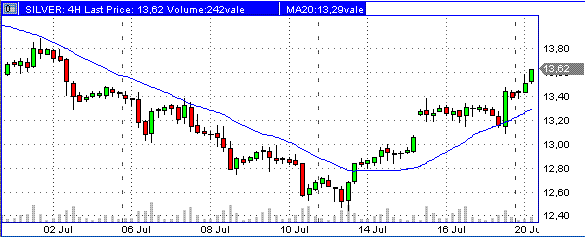 Silver 4H chart
I am riding the upwards push in Brent (via oil certificates and in the oil producers PA Resources and Malka Oil on the OMX Exchange) and Silver (via certificates). I actually think the silver push will go the highest. I predict resistance for Brent at $70 that will stop the push (and then slow down at least for a while). For silver I see first resistance at $14.40. If that breaks the next level is the current yearly high in the range of $15.50 - $16.
As for Gold I'm not trading it right now, but we will probably see another attempt at breaking the $1000 barrier. If it does, I will buy. But before that there probably is resistance at $960.
We'll have to keep watching those charts. These commodities are very sensitive to the predictions for the general recession, and the market manipulation in them are enormous. The prices does in no way reflect the actual supply and demand.