Just a quick reflection that for the past two months basically all scalpers seem to have been doing very well. I've re-enabled some old favorites, like FAPT50 and Forex Shocker 1.1 trading EURGBP and they've been doing very well. Even GBPCHF by FAPT50 have been very nice. Just watch your risk exposure, calculate the maximum you want to risk in a trade and then all EAs (possible) trades together. It is very easy to keep increasing the lot sizes in periods like this when everything is going great, leading to more risk that you actually want to take.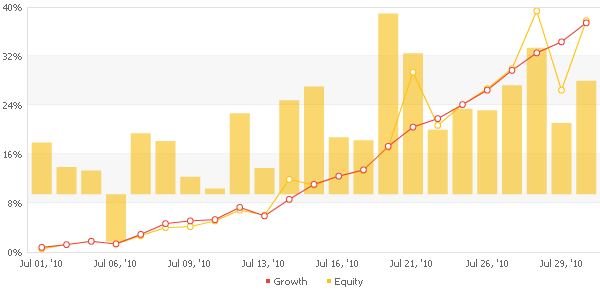 July at JadeFX, my main scalper account.
As you can see above July was great at JadeFX. 38% increase and just one day with negative pips (33 pips lost). The best day gave 125 pips.  All trades are by scalping EAs.