Just a quick graph of the 6 months of trading that made up the second half of 2010 at JadeFX. The account have during this period exclusively been running scalpers and 85% of the trading have been by The Channel Scalper trading EURGBP.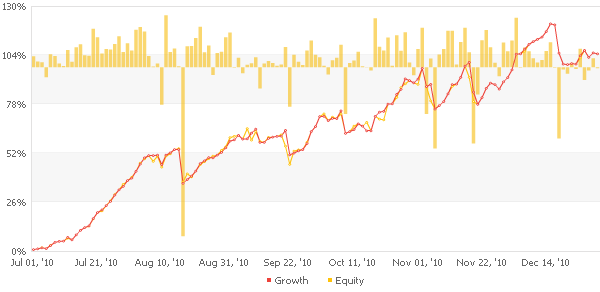 Performance July 1st - December 31st 2010
The funny thing is that the graph above states about 104% gained when in reality 143% was gained. MyFXBook calculates something very differently here and I have reported it to them. Not that 104% would be shabby but the account really have 143% more dollars now and I haven't deposited any. $150 have even been taken by JadeFX from the account to pay for six months of their VPS. Strange.
143% gives a average gain of 16% per month, which I am satisfied with. Over 12 months this would give about 500%