Commodities update
Just a small update on the Gold, Silver and Oil sectors.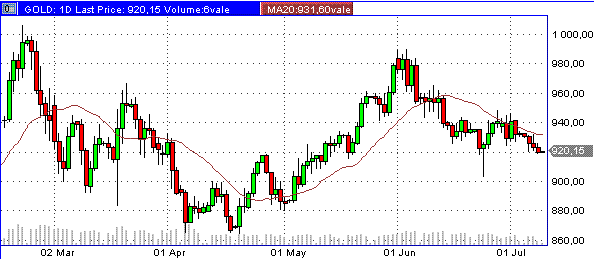 Gold Daily chart with 20-SMA.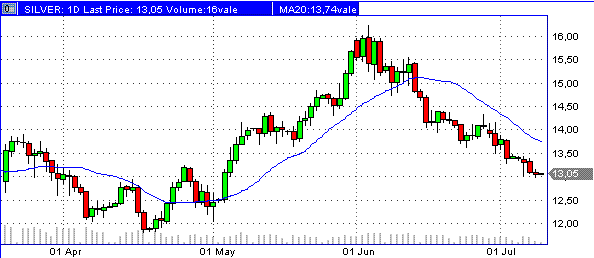 Silver Daily chart with 20-SMA.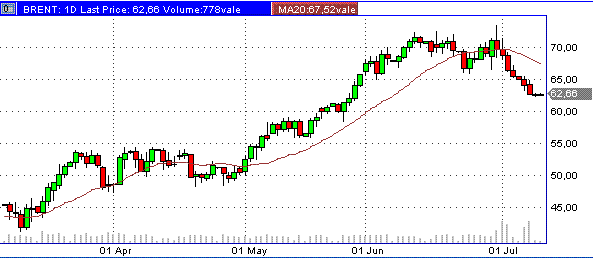 Brent (Oil) Daily chart with 20-SMA.
So, where do you think these commodities are heading? Yeah I think so too. You don't even have to use any special indicators for this one. It is however interesting to spot support levels. I am guesstimating support for gold at $870, it held up there in April. For silver I am seeing $12 as S1 and crude is first $58 and second $50 if it breaks.
So what can stop this downward trend? Well rapport season starts now and there is the G8 meeting starting today. OPEC has stated that they think $70-$80 is 'fair' for crude, and I guess they will cut production if we stay at levels downwards of $60. As for silver it is highly connected to the recession and the bear market rally we have been experiencing. I don't see it recovering. Gold is harder to predict, as it is very closely tied with the USD (which I have been shorting for ever now, but has been getting stronger…).