Oil bounces of $60
It seems that the true resistance for brent oil curde was $60. The market tried to push throu twice, but quickly got back over forming a "double bottom", a pattern associated with a bullish break out. Well it seems the pattern proved correct. The price is right now above $61.50. Very interesting.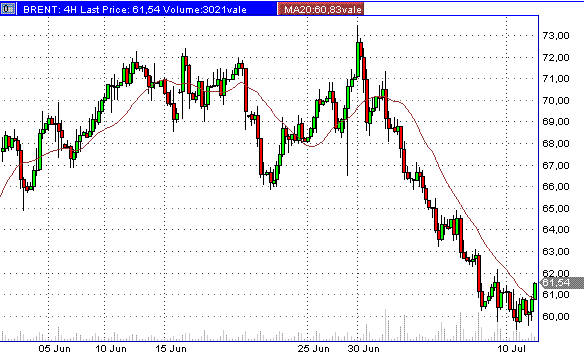 Silver is still in a down trend but I expect it to hit restistance soon too, so keep your eyes open.
Update: Seems the market didn't listen to me (again). The next bar closed at 59,80.  Well under the 20-SMA again and testing resistance again. Well see what happens. If it bounces  that is a tripple bottom, which is very bullish. If if breaks, who knows where the bottom is. I'll just wait and see. As of before I hold no positions in Oil at the moment.