Bad bad timing (or stop hunting?)
Just woke up and excitingly checked my EAs performance during the night. Found this (on both my JadeFX and The Collective FX accounts):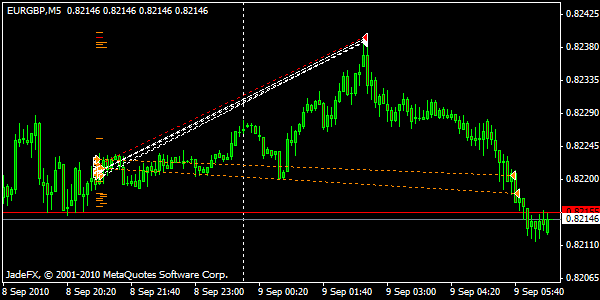 That is some seriously unlucky stoplosses. Out of the 9 positions that were taken 7 just hit their stoplosses before EURGBP returned to make the remaining two positions take profit. If this had happened at a non-ECN (and just one) I would be very tempted to think about stophunting. But as it happened at all my brokers I guess I was just very very unlucky.
So, 10% lost of the JadeFX account, resetting the account to 0% growth during September.